Container Storage Gold Coast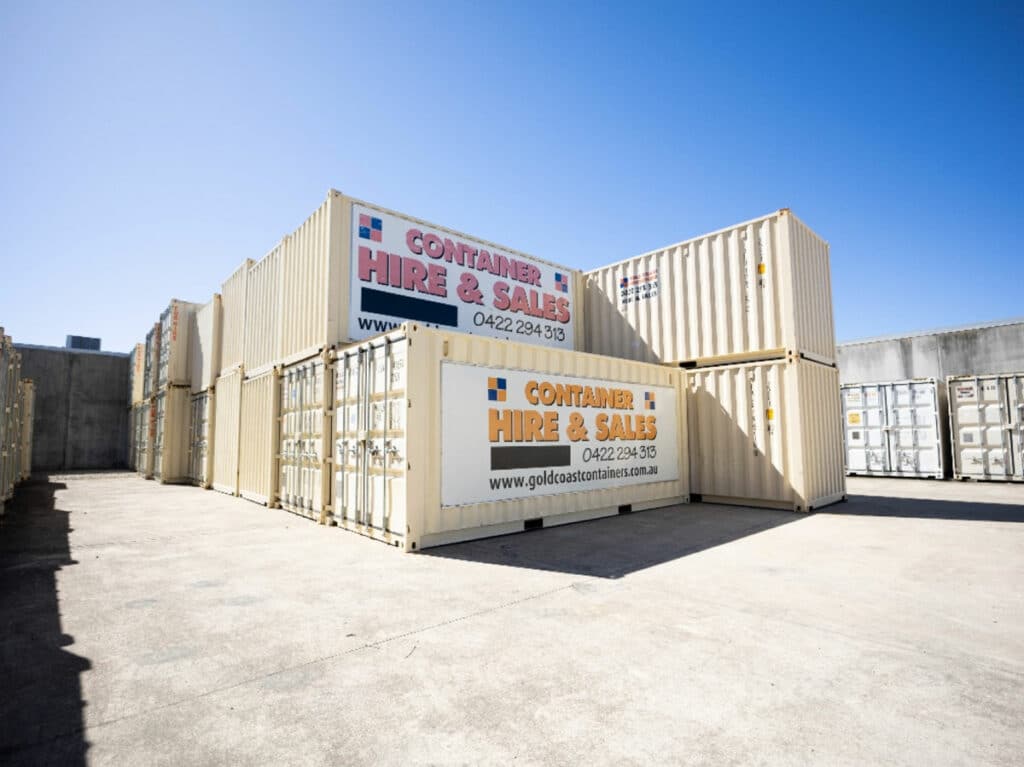 Offsite Container Storage On The Gold Coast
We are a family-run business that provides offsite container storage at your Gold Coast property, as well as onsite storage at our Tweed facility. We sell containers too.
Our biggest aim is to provide you with an easy, flexible, and affordable container storage service in the Gold Coast area. Give us a call or email and we'll chat about your storage needs!
High-quality storage containers delivered to your yard
Expand your storage space with one of our high-quality storage containers. We'll deliver the container straight to your Gold Coast property using one of our modern tilt trucks, and place it wherever you need. Hiring a container for your property is one of the most cost-effective and convenient ways to get more storage space.
Our Container Sizes | Shipping Container Storage Gold Coast
We have three unique sizes for our containers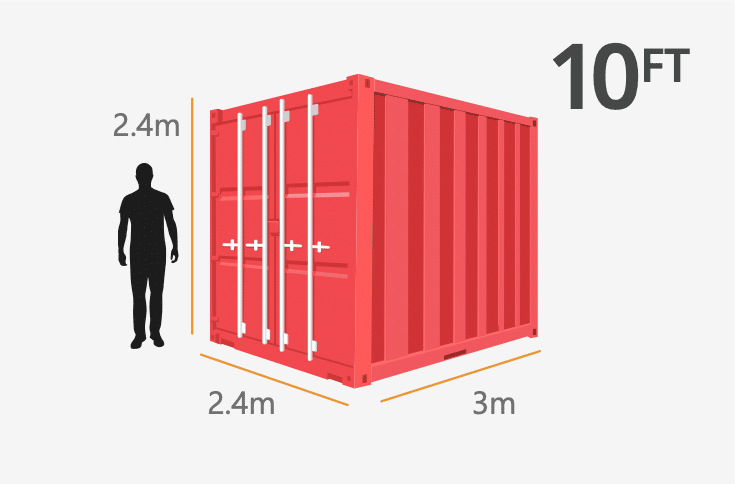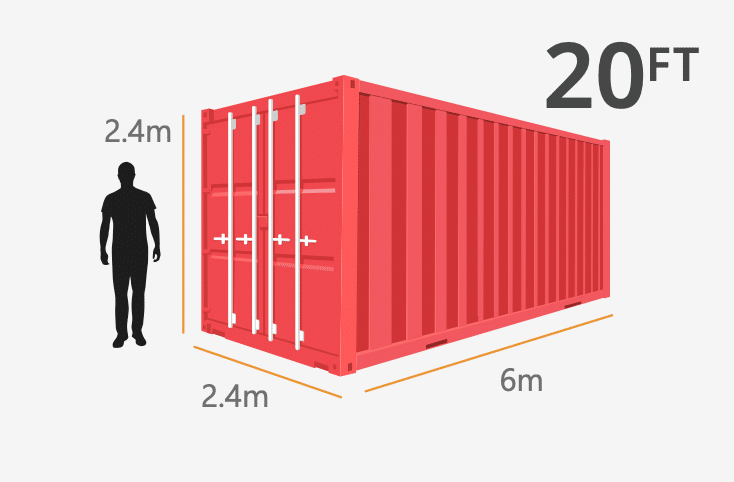 Why hire a container for your storage needs?
Shipping container hire Gold Coast
Convenient
When you run out of space in your home or business, having a shipping container onsite is the most convenient way to store your things, by far.
Cost-effective
Our shipping containers are one of the cheapest ways to get extra storage, especially when compared to traditional storage units.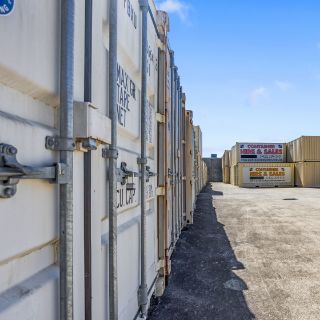 Secure
Our containers are made from solid corden steel. When combined with a strong padlock, they won't be broken into.
Short or long-term solution
We rent containers on a month-by-month basis, and you can hire them for years if necessary.
We have flexible payment terms too.
Get the size you need
We offer three container sizes, giving you the flexibility you need for your storage.
Return when you need
All we need is two weeks notice to cancel your rental, and we'll come by to collect the container from you.

Fast quotes, fast delivery | Storage container hire Gold Coast
We usually respond to quotes within an hour (sometimes immediately), and can
arrange delivery within 48 hours on the Gold Coast. We are proud of our super-fast service!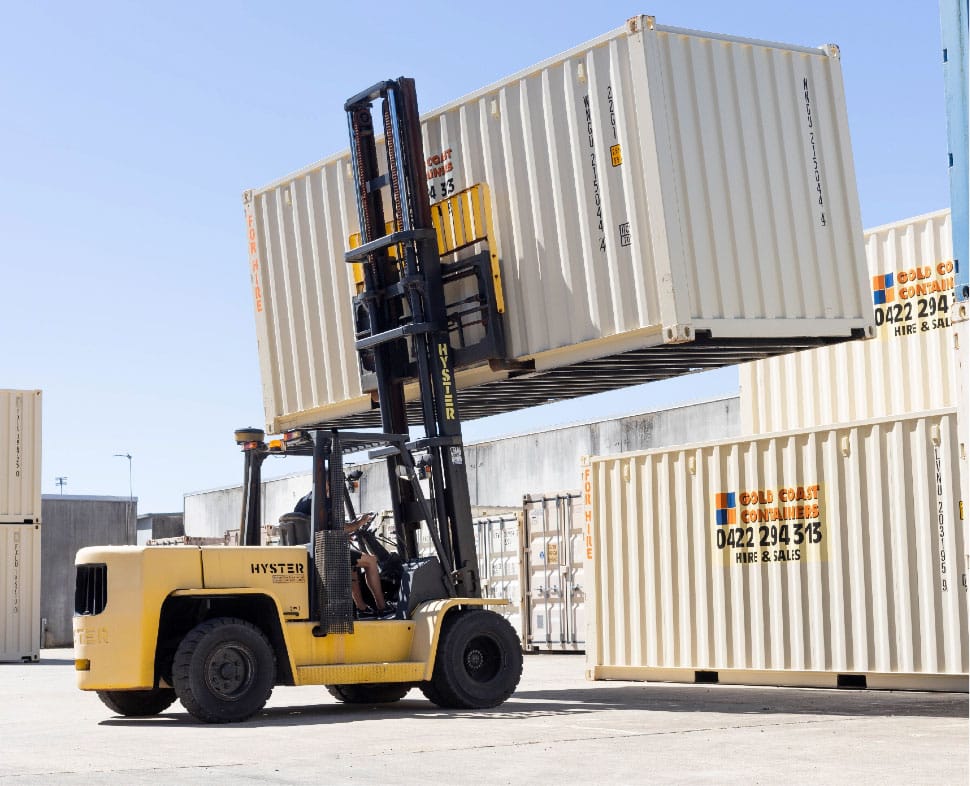 Our containers are a clean &
dry place for your belongings
Watertight
Our containers have watertight seals. You won't find any leaks even after the most ferocious Queensland cyclone.

Spotless
Our containers are in great condition. The sides and floors are clean, and scratches are few and shallow.
Windtight
The quality of our containers means that their seals are intact, which fully protects them against high winds.

Subtle cream colour
Our standard containers are a subtle cream colour that blends nicely with properties. We can also provide other colours, if requested.
Vermin-proof
You won't find any rats and mice in our containers (unless you leave the doors open by accident!). They are 100% sealed and protected against vermin.

Well-ventilated
Our containers have plenty of vents, which keeps air flowing through them and discourages the growth of mould.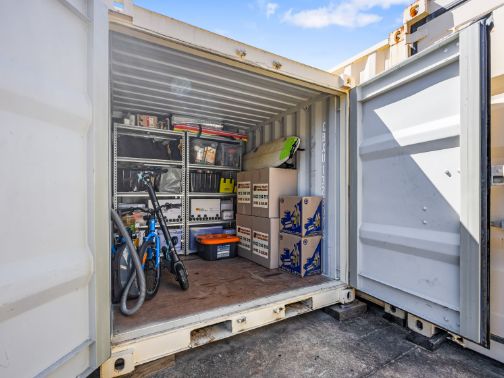 Pack the container at your property, then store at our facility
If you're interested in Gold Coast shipping container hire, but don't want to transport your things there, we can drop off an empty container at your premises and then collect it afterwards. We'll then store it safely at our Tweed facility. Find out more about our onsite storage here.
Some Common uses for our Gold Coast storage containers
Renovations
It can be a pain to store your furniture during home renovations, but an onsite shipping container is an affordable, convenient solution.
Moving
Moving home can be expensive, especially if you have to put things into storage temporarily. A container is a handy solution to this issue.
Extra home storage
Need a little extra space at home? A container works as a natural extension of your space, and prevents things from becoming overcrowded.
Tool storage
Power drills, cutters, sanders…tools can be incredibly expensive, and an onsite container is a secure way to store them nearby.
Office storage
Whether you're moving to another office or have run out of space in your current one, a container provides the temporary space you need.
Mobile warehouse
Our containers can be used to store surplus stock of every kind during busy periods—manufactured products, raw materials, you name it.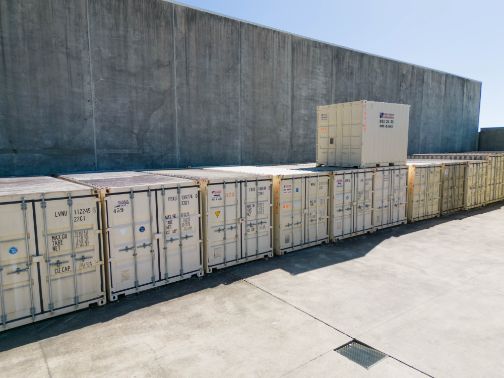 FAQs – Shipping container storage Gold Coast
What is your shipping container cost?
Our prices are extremely competitive for the quality of our containers. Their cost depends on the size that you need, and where the container is being delivered to. Please get in touch for a quote to get an exact price—we can offer guidance on the size that you might need, and respond to all quotes within an hour. Good service is our number one priority, so we'll get back to you quickly, and deliver the container within 48 hours.
Where can the shipping container be placed?
We can place the shipping container in any accessible location on your property, using one of our tilt trucks. We just need a hard-standing, level ground like concrete, gravel, or tar, to ensure that our truck can drop the container off without getting stuck. If your ground is a little sloped, you can level the container with timber blocks, but only to a degree (the door just needs to open and close without getting jammed).
Do you provide 20ft shipping containers?
We do! Our 20ft shipping containers are 2.4 metres high, 2.4 metres wide, and 6 metres deep. Check out the container size image near the top of this page for a visualisation of how big that is. We also provide 10ft and 40ft containers, depending on how much space you need.