Storage Units Gold Coast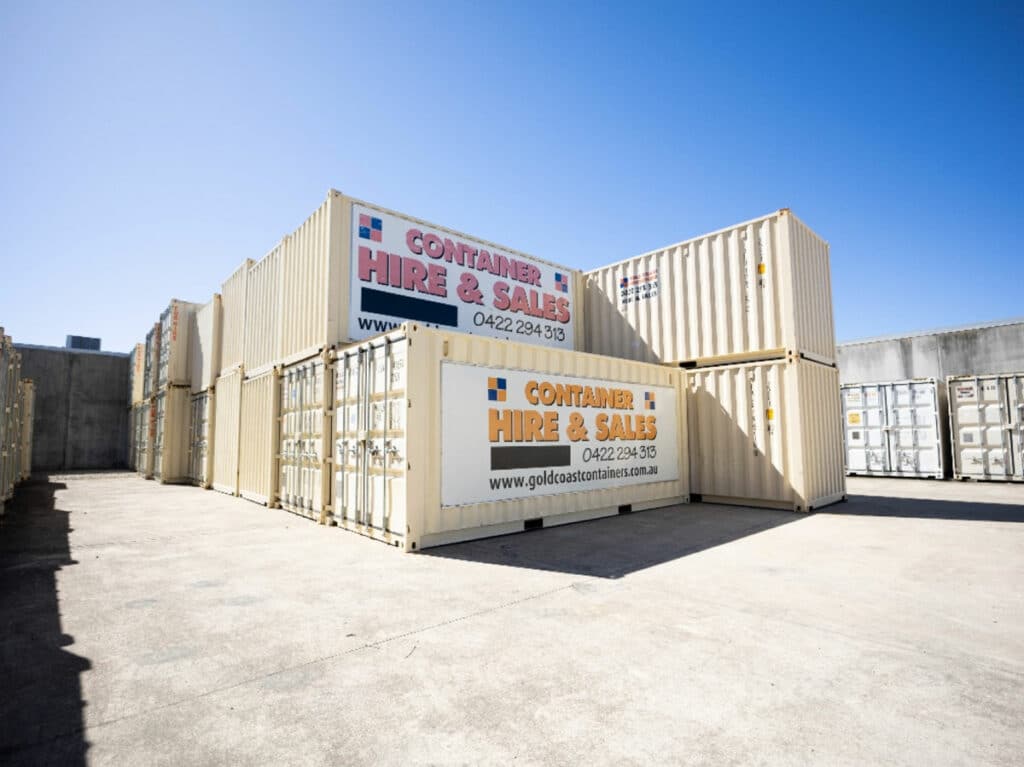 Secure containers and storage units on the Gold Coast
We are a family run business that provides onsite storage units at our Tweed Heads facility, and offsite storage where we ship containers to your property (learn more on our Container Storage page). We also sell containers.
We strive to provide Gold Coast locals with straightforward storage solutions they can afford. Get in touch and we'll recommend a storage unit that suits your specific needs, with a minimal amount of effort on your part.
Get extra space with a container at our Gold Coast facility
We have a variety of high-quality container storage units at our facility in Tweed Heads. They're clean, strong, and an affordable way to temporarily store your belongings.
Our facility is highly secure with tall walls, thick concrete walls, a large electronically-controlled gate, and security cameras throughout.
Our container sizes | Storage sheds Gold Coast
We have the following container sizes at our storage sheds facility on the Gold Coast, from smaller 10 foot units for storing smaller and fewer items, to larger 40 foot units for storage much more.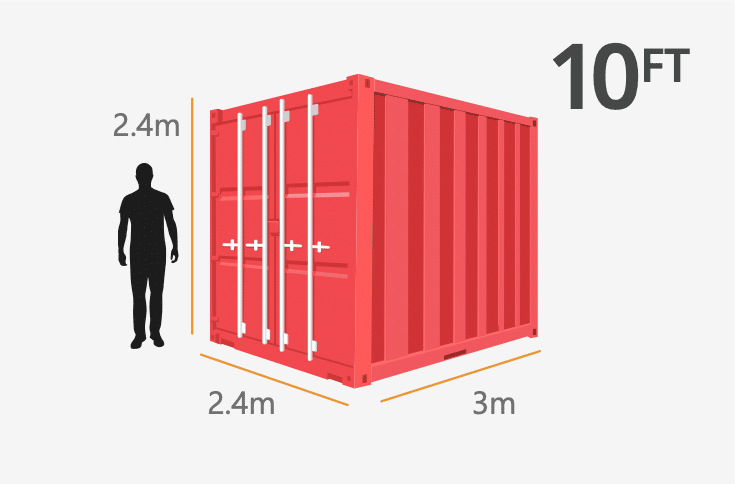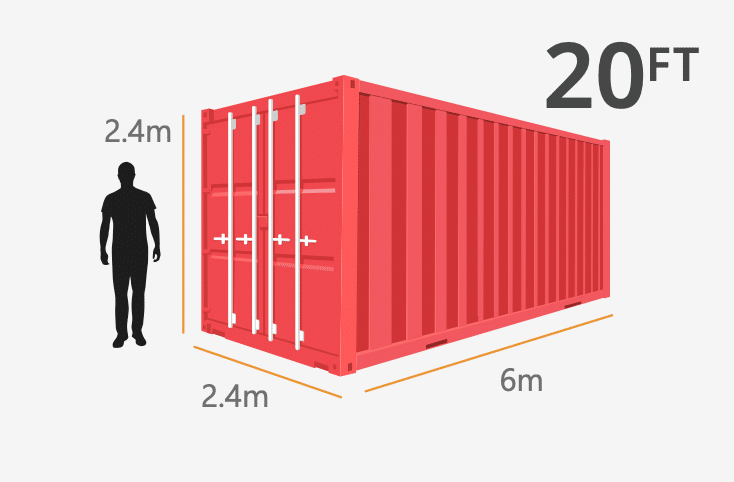 Rent a storage unit at our facility | Gold Coast storage units
Here's why our storage units on the Gold Coast are a great choice.
Secure facility
Our facility has big concrete walls, a secure gate, and cameras throughout. Your belongings are safe with us.
Clean & tidy
We keep our facility clean and tidy throughout the year, and our storage units are extremely well-kept.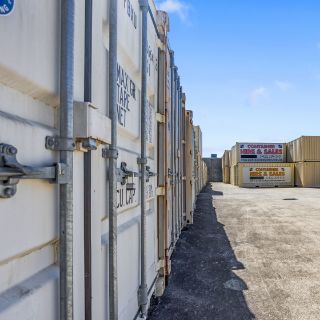 Easy access
Enter our facility whenever you need with your own personal access code, and drive straight to your storage unit.
Full drainage
Our fully-concreted facility has a proper drainage system that directs water away. The containers themselves are also waterproof.
Variety of storage unit sizes
We have a selection of storage unit sizes to suit your needs: 10ft, 20ft, and 40ft. Check out the image above to see how they look.
Hire our units for as long as you need
We offer storage units on a month-by-month basis, and you can hire them for as long as you need.
Quick & simple contracts
Our contracts are easily understood and can be signed in a jiffy at our office. You'll have your storage unit in less than 15 minutes.
Store whatever you need
Furniture, electronics, clothing, tools—you can store whatever you need at our facility, provided it's legal and non-toxic.
Get your space back
Container storage is a safe, affordable, and convenient way to get your extra space back in your home. Store whatever you need for as long as you need.

Access your storage unit 24/7 | Storage shed Gold Coast
No matter if it's normal work hours or the middle of the night—you can access your storage unit whenever you need using your personal gate code. Convenience is one of the biggest benefits of self storage, so we make sure you can access your unit at any hour of the day or night.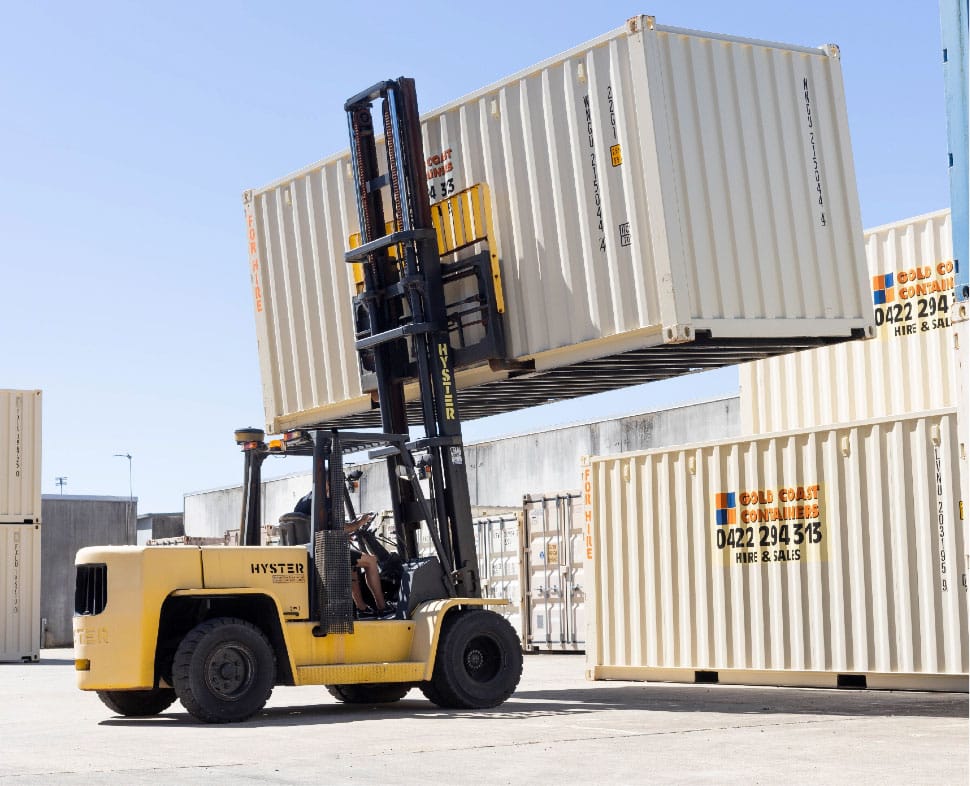 Our Gold Coast storage units are a secure &
clean place to store your belongings
Waterproof
Our container storage units are fully waterproof and protected against the heaviest rain.

Clean
We keep our storage units and facility nice and clean so that your belongings remain the same way while they are with us.
Windtight
Our storage units have properly intact seals and are protected against high winds.
Mice & rat-proof
Vermin can't find their way into our fully-sealed storage units, so your precious things will remain bite-free.

Good ventilation
Our storage units are properly ventilated to reduce humidity levels and impede the growth of mould.

Made from solid steel
Our Gold Coast container storage units are made from corten steel and are extremely tough to break into.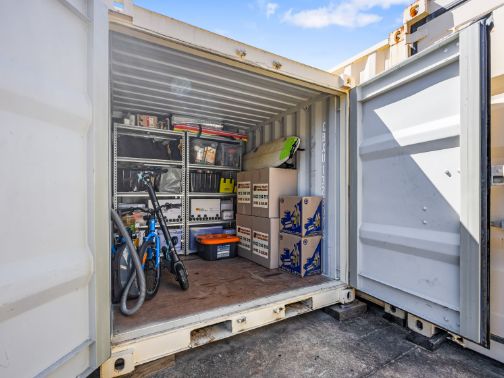 We offer flexible payment options—whatever works for you!
Our storage units are hired on a month-by-month basis (although we do provide fixed contracts if you need), so we usually charge monthly. However, we are happy to accommodate different payment frequencies like fortnightly if it's easier for you.
Get in touch and we'll talk about what works best for you.
Store whatever you need at our Gold Coast facility
Our container storage units on the Gold Coast are suitable for a wide range of purposes, from moving house to long-term storage for a business. You can store pretty much whatever you need, provided it's legal and non-toxic.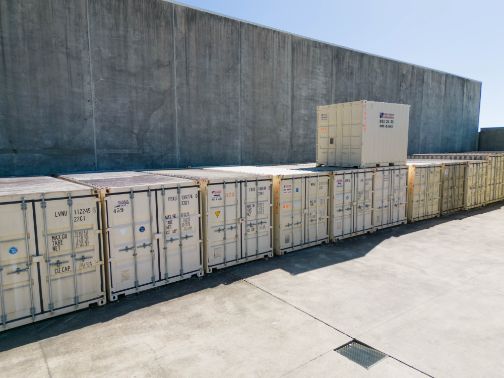 | Personal storage | Business storage |
| --- | --- |
| Our versatile storage units can be a safe temporary home for whatever you need. | Our storage units are commonly used by companies and tradespeople to keep their items safe. |
| They are ideal people who are moving home, when they need to store large pieces of furniture in a clean, secure place. | They can be used as a temporary (and much more affordable) warehouse to keep surplus stock. This includes products and raw materials. |
| They work well for people who are downsizing and need a temporary place to store their things while they sell them. | You can use them for securing expensive trade tools that you need to collect and use from time to time. |
| They are great for storing your children's things while they travel overseas, or for keeping your mum or dad's things safe while they move into care. | You can safely store office furniture, electronics, or other business materials during a major company move. |
| These are just a few examples—our storage units can be used for whatever you need. | Whatever the usage, our storage units are a convenient and affordable solution for your business. |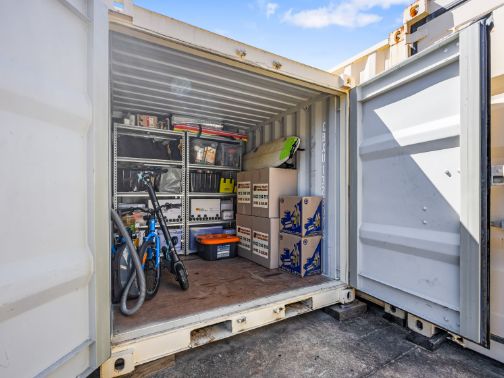 Packing materials available
We sell the essential packing supplies that allow you to move your things safely and without damage. This includes packing boxes, packing tape, bubble wrap, butcher paper, string, and more. Swing by our Tweed Heads facility to buy them.

FAQs | Storage units Gold Coast
How much do your storage units cost to hire?
The price of our Gold Coast storage units depend on their size, so the easiest way to get a quote is to give us a call. We can offer some help on the exact size that you need and answer any other questions that you may have. We are proud of our customer service and will be able to help you right away.
How long can I hire a storage unit for?
You can hire one of our storage units on the Gold Coast for as long as you need. We operate on a month-by-month basis, and are happy to make a storage unit available for years if you need. If you'd like to cancel your contract, you can do so anytime. All we need is two weeks' notice, and for the cancellation request to be sent by email. We are extremely flexible because we know how important convenience is to our customers.