Shipping Containers For Sale Gold Coast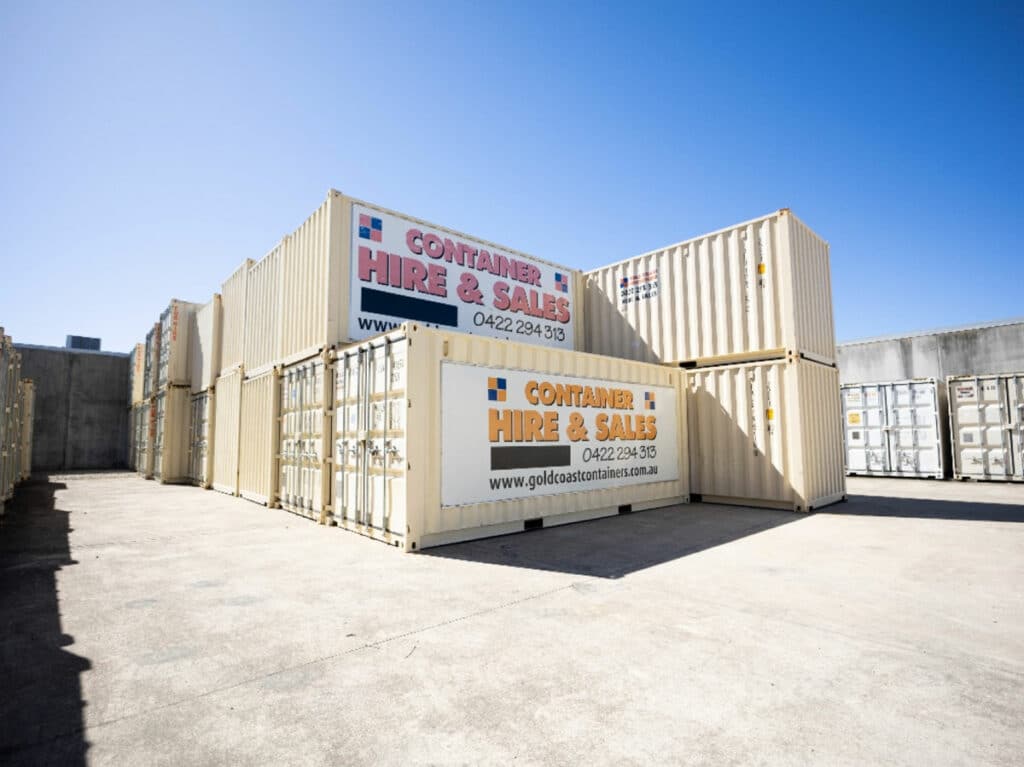 High-quality containers for sale on the Gold Coast
Our used shipping containers fall under the A-grade standard, which means they have an official safety approval plate (CSC), are 80% mark free, clean, with minimal corrosion, and are essentially classified as "near new." They are excellent quality for the price.
Solid & secure containers for sale
We sell high-quality, near-new shipping containers and deliver them straight to your front yard. Our containers are bought brand new by us and have never been owned by anyone else. They pass our strict quality standards, and include an official safety approval plate (CSC), making them a reliable and secure storage solution.
Containers for sale Gold Coast |
A Clean & dry place for your belongings
Watertight
Our containers come with fully intact rubber seals that make them watertight. They'll keep out torrential rain.
Windtight
Your items will be fully protected against extremely high winds.

Spotless
The floors and sides of our containers are clean, with any scratches being few and shallow. They are in excellent A-grade condition
Vermin-proof
Rats and mice won't have a chance getting our containers, keeping your items bite-free and unspoiled by faeces.

Well-ventilated
Our containers include at least two vents (the latest come with six) to maintain air flow and prevent mould from building up.

Subtle cream colour
Our containers are an understated cream colour that blends nicely into your property. We can also source other colours if required.
Inspected by yourself, and delivered to your door
When we suggest a suitable container for you, we ask that you come by and inspect it before completing the sale. This allows you to see its quality for yourself, and know exactly what you're buying. When you're happy, we'll arrange delivery for a time that suits.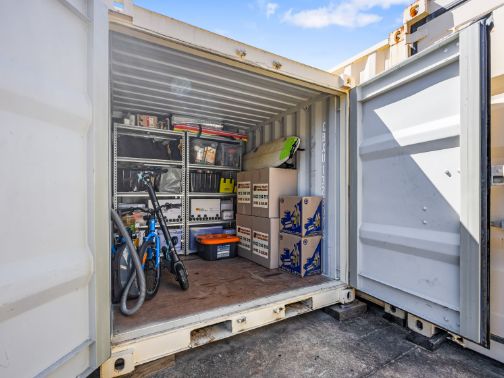 Our container sizes | Containers for sale Gold Coast
You can purchase our containers in three sizes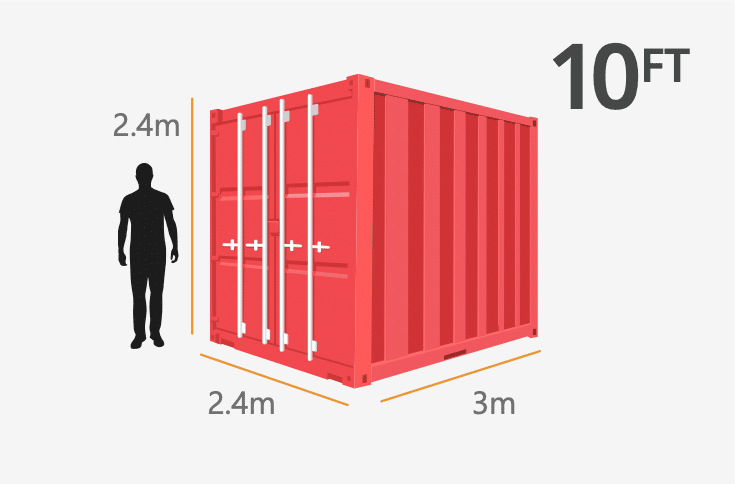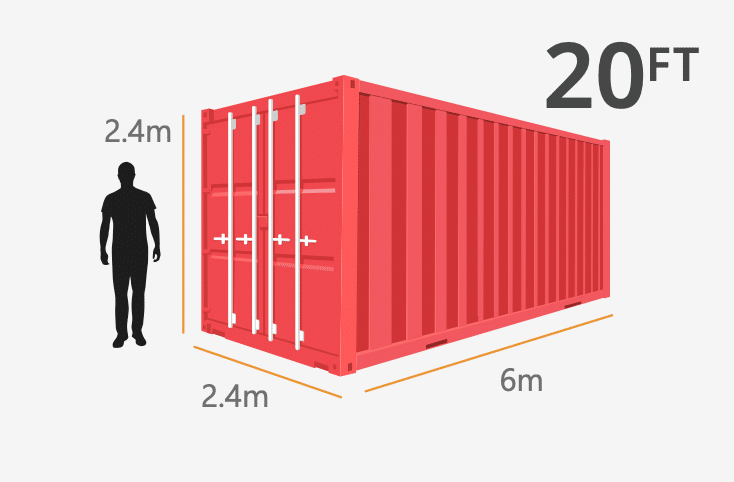 Fast quotes, fast delivery | Shipping container hire Gold Coast
We usually respond to quotes within an hour (sometimes immediately), and can
arrange delivery within 48 hours. We are proud of our super-fast service!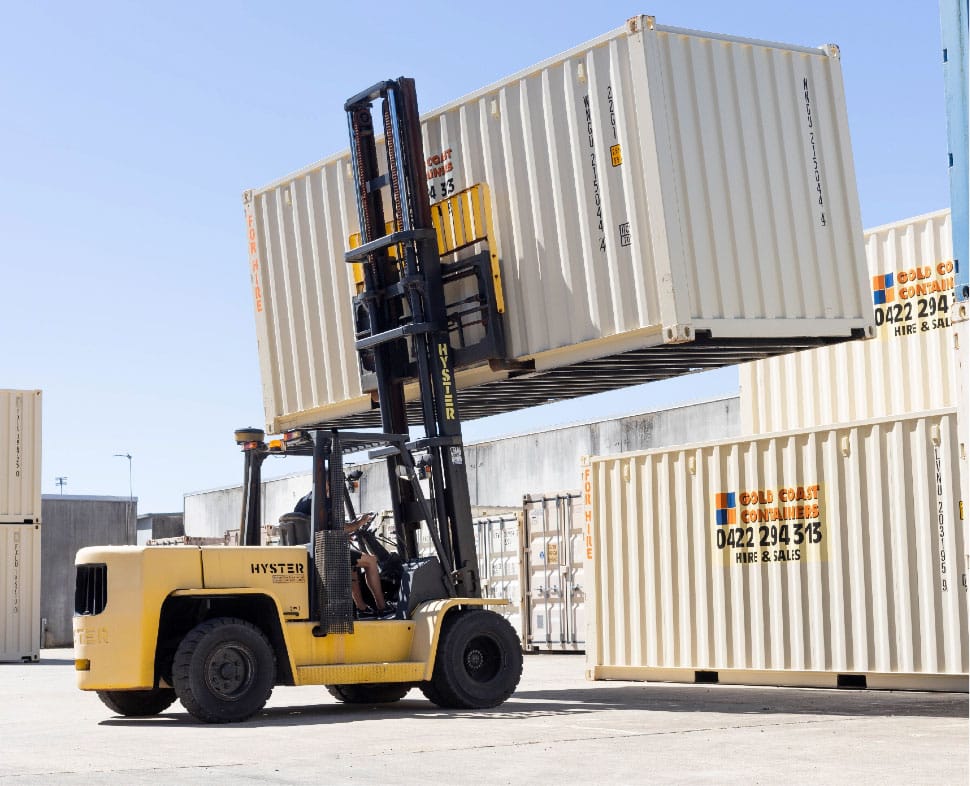 Our containers have a variety of uses | Buy shipping containers Gold Coast
Additional home storage
If you're running out of space in your home, a shipping container is a cost-effective solution. It's much cheaper than traditional storage hire and will blend nicely into your home.
Converted workshop
Our shipping containers can be easily converted into on-site workshops for electricians, plumbers, artists, and a variety of other trades and hobbies.
Mobile warehouse
Warehouses are expensive, especially if you only need the extra space for certain times of the year. Our containers work perfectly as extra space for your business, to save you warehouse rental costs.
Safely store tools & machinery
Our containers are made of solid corten steel, and when paired with a sturdy lock, become a great place to store your expensive tools and machinery.
Construction site sheds
Our containers make sturdy, weather-proof construction sheds for building sites across SE Queensland. They can be reused time and time again.
Pop-up shop
Convert one of our containers into a pop-up shop for your growing business, and attract new customers. We'll deliver and place the container wherever you need.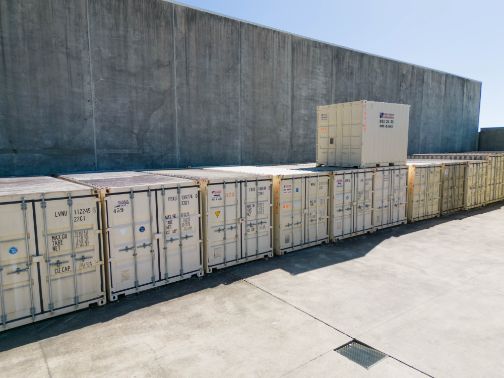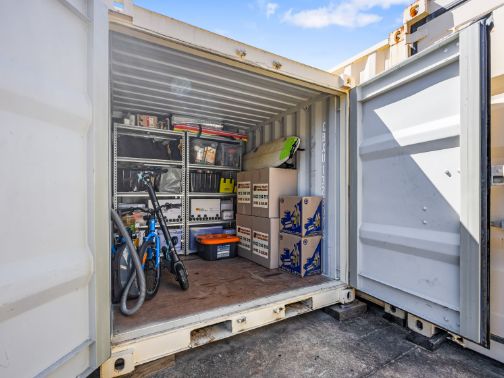 Used shipping containers for sale Gold Coast
Our shipping containers are used, but purchased brand new by us and never owned by anyone else. We guarantee that our A-grade containers are less than five years old and in excellent condition. They are affordable and a convenient storage option for your home or business.